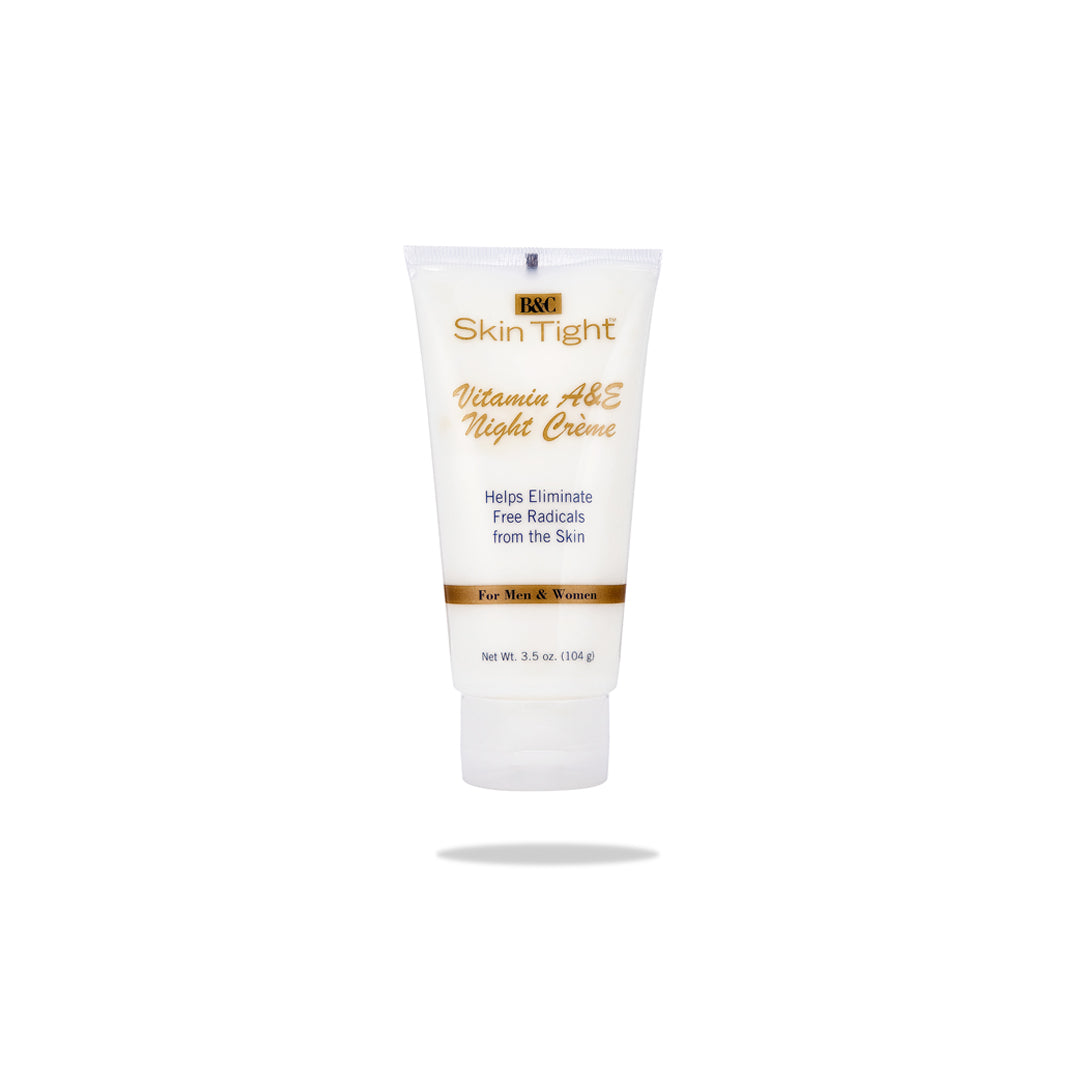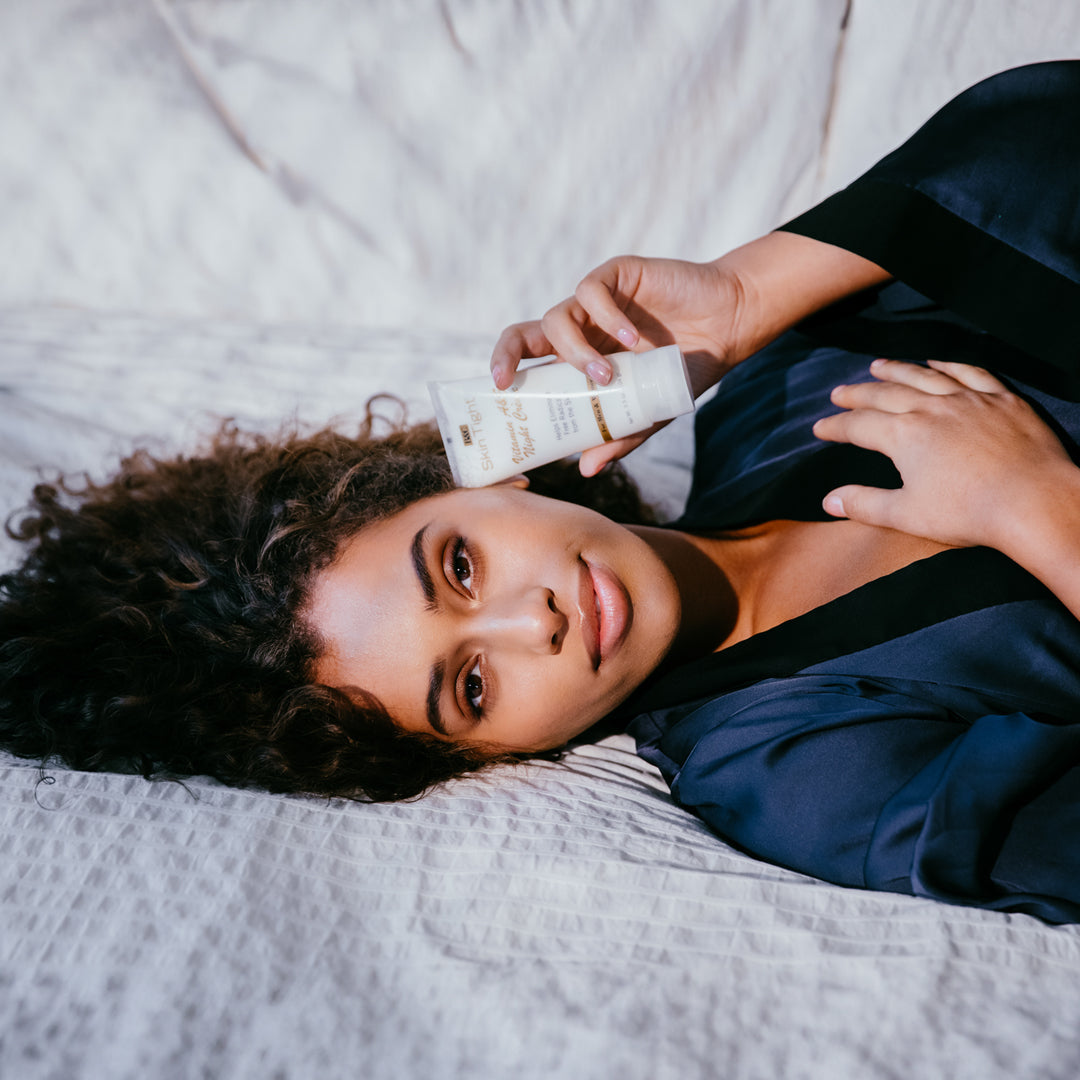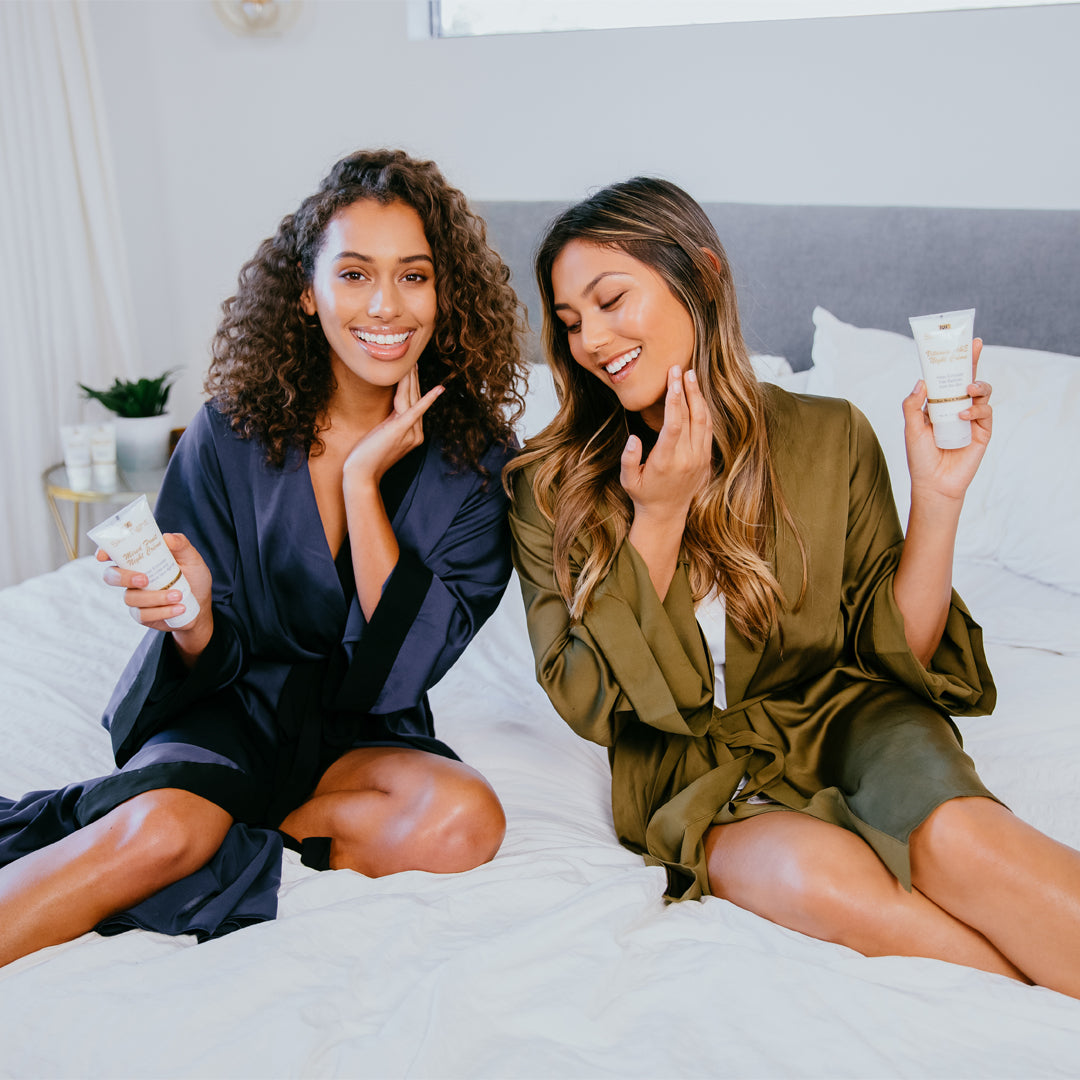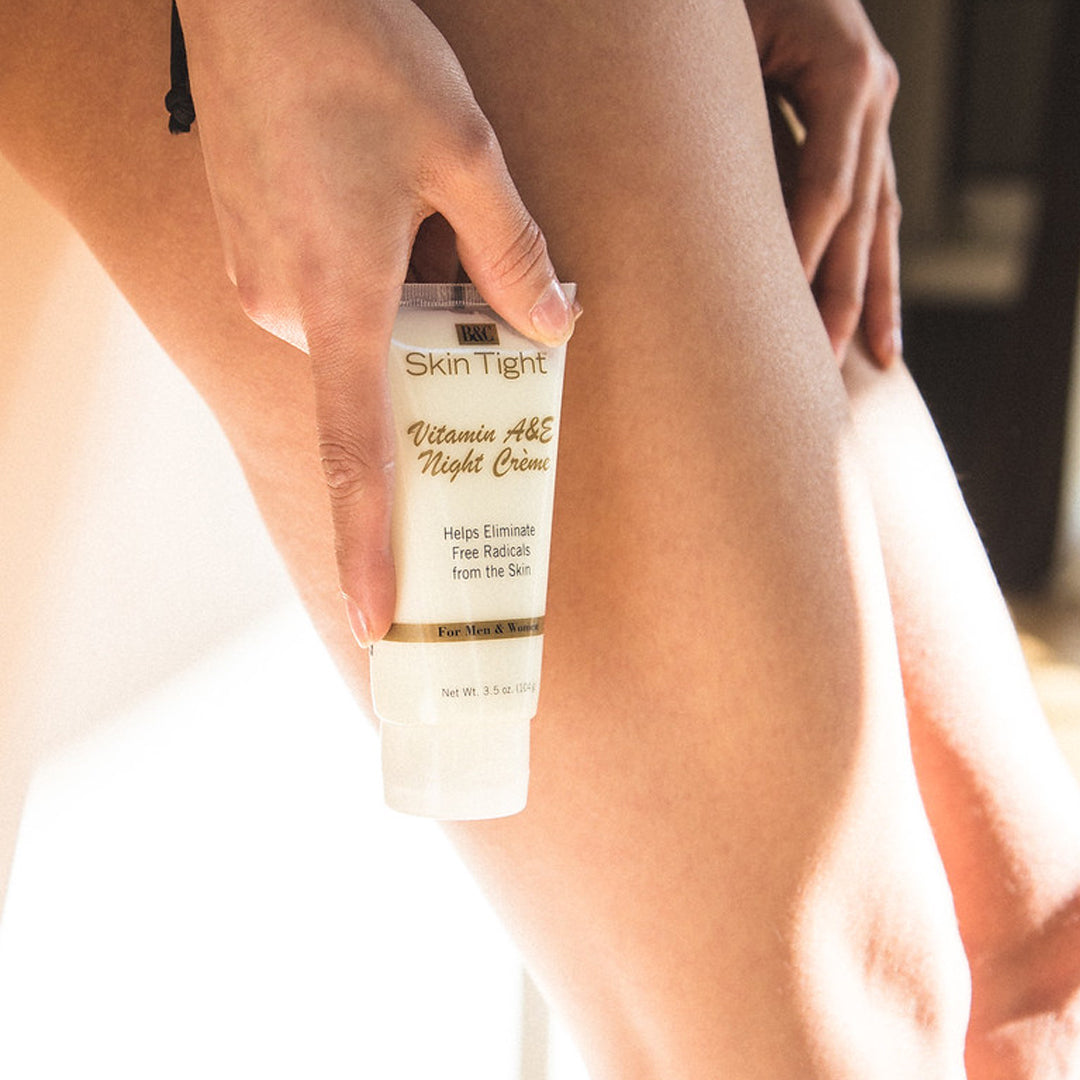 Vitamin A&E Night Crème
Unlock your skin's potential for renewal every night. Skin Tight's Vitamin A&E Night Crème is your simplest step to a glowing dawn.
Skin Tight's Vitamin A&E Night Crème is your nightly ritual for skin that feels as refreshed as a good night's sleep. Infused with the nurturing vitamins A and E, this cream works in harmony with your body's natural healing cycle to repair and revitalize. It's like a restorative sleep for your face, targeting the little imperfections and signs of stress that each day brings, so you can wake up not just rested, but visibly renewed.
Restorative Sleep for Your Skin: Let the night undo the day's damage, with a cream that reduces the appearance of fine lines and dark spots.
Vitamin Boost: Give your skin a nightly multivitamin that helps fight the signs of aging and environmental stress.
Hydration While You Rest: Deeply moisturize without the heavy feel, perfect for rejuvenating tired skin as you sleep.
Prepare Your Skin: Begin with a clean, dry face. Use the Skin Tight Clearing Cleanser to remove any impurities from your skin, ensuring it's ready to absorb the full benefits of the night creme.
Apply with Care: Dispense a nickel-sized amount of the night creme onto your fingertips. Gently dot the cream on your forehead, cheeks, chin, and neck.
Gentle Massage: Using upward strokes, spread the creme evenly across your skin. Massage gently in circular motions until the cream is fully absorbed, paying special attention to areas prone to dryness and fine lines.
Let It Work Overnight: As you sleep, the creme will deeply moisturize and work to repair your skin. The vitamins and nutrients will aid in rejuvenating your skin's appearance, leaving it looking refreshed in the morning.
Consistent Use: For best results, incorporate this into your nightly skincare routine. Regular use can help in reducing the appearance of fine lines and improving skin texture.
Nightly Renewal: Embrace the power of the night to visibly renew your skin by morning.
Vitamin Elixir: Harness the antioxidant benefits that support a clear, even-toned complexion.
Hydrate as You Dream: Lock in moisture overnight for a plump, dewy look at sunrise.